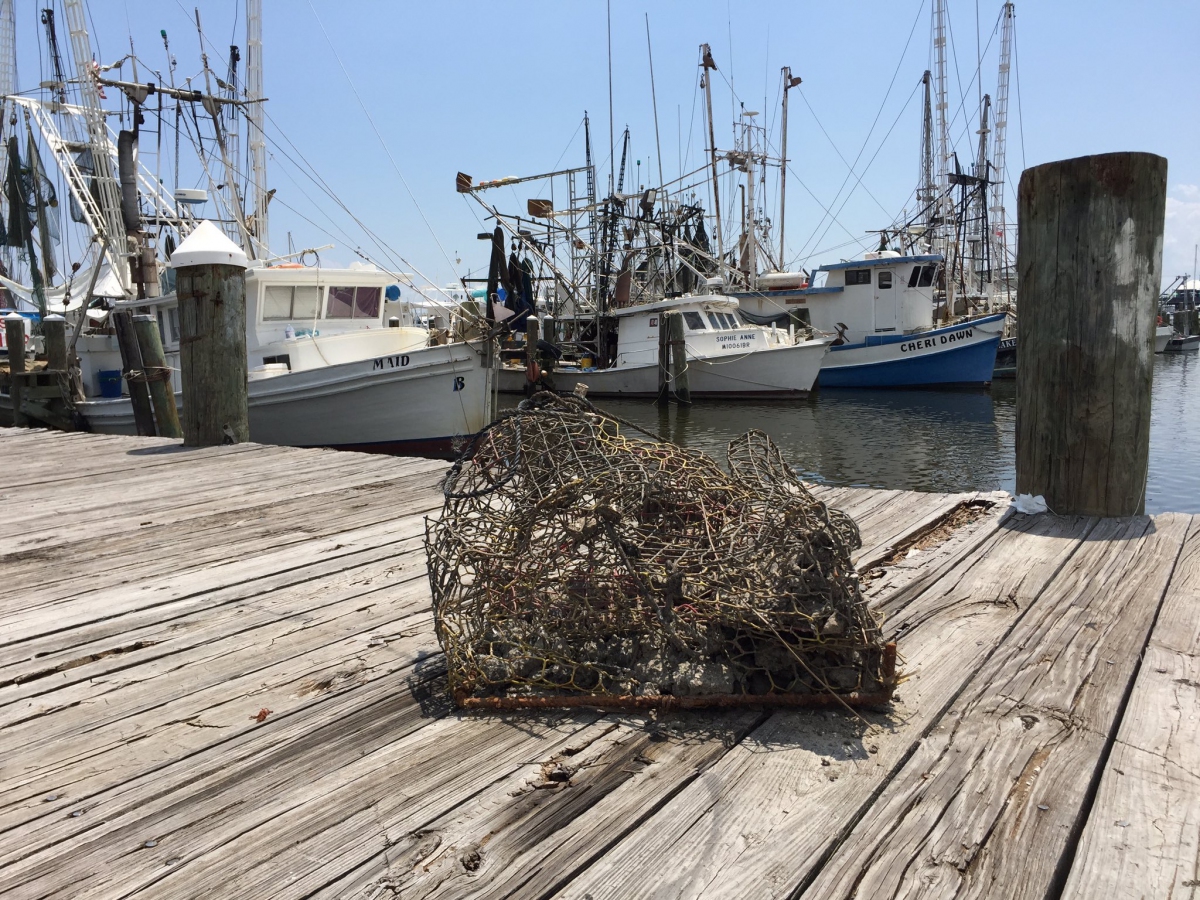 Many crab traps are lost to sea each year for a number of reasons. Boats run over lines, detaching buoys from traps; high tides and storm events wash traps away; and lines may be intentionally cut by vandals or negligent owners. These traps that have been abandoned or lost are termed 'derelict traps'. Derelict traps pose a number of economic, navigational, and environmental hazards, but are difficult to remove from the environment.
The Derelict Trap Reward Program is led by Mississippi State University Extension Service, Mississippi Commercial Fisheries United (MSCFU), and the NOAA Marine Debris Program to encourage proper disposal year-round of derelict crab traps. Shrimpers that participate in the program can dispose of derelict traps that they encounter while shrimping in exchange for a reward. The goal of this program is to create a healthier, safer, and more profitable Mississippi Sound.
---
How to register:
Must have a valid license to shrimp in Mississippi.
Must submit contract to Mississipp Commercial Fisheries United

Option to set up direct deposit for rewarded payments
Downloadable forms:
Submit forms by either emailing Ryan Bradley at mscfuwebs@gmail.com or mailing to MSCFU office: 
Mississippi Commercial Fisheries United, Inc.
6421 Beatline Road
Long Beach, MS 39560
---
How to participate:
Must be registered to receive reward for properly disposing of derelict crab traps.

Shrimpers receive a set of metal dog tags with a 

participant ID and several data cards.

Each time a derelict crab trap is caught, attach a tag to each trap and turn it in at a designated disposal site.

Submit a corresponding data card indicating the number of traps you disposed of and where you encountered them.

Rewards are either direct deposited or mailed at the end of each month for the total number of derelict crab traps properly disposed of.
Disposal sites: 
Bayou Caddy Marina- Bay St. Louis

Pass Christian Harbor- Pass Christian

Back Bay Fuel & Ice- Biloxi

Biloxi Small Craft Harbor- Biloxi (pending approval)

Ocean Springs Harbor- Ocean Springs
---
Impacts so far:
About 60 shrimpers have participated in the program since 2019, and over 2,500 derelict crab traps have been removed from the Mississippi Sound and surrounding waters. The program is set to continue for at least 2 more years.
---
Additional information on marine debris and its impacts on shrimpers: 
https://www.youtube.com/watch?v=og9jKkOu5Z8
https://www.youtube.com/watch?v=NuxcqY-bke4
Visit www.nolittermovement.com for information on additional marine debris programs in coastal Mississippi.