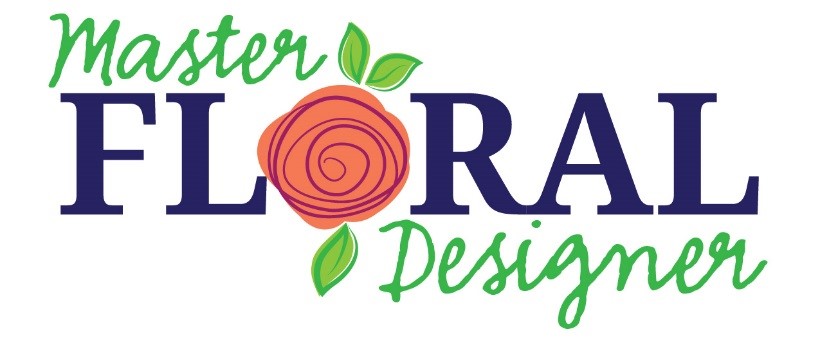 A New Program in Floral Design
The Master Floral Designer (MFD) Program is available through the MSU Coastal Research and Extension Center.  This program is similar to the Mississippi Master Gardener Program in scale, but focuses on the art and science of floral design. 
Classes meet at MSU Coastal weekly in three-hour sessions.  A total of forty-two hours are devoted to in-depth learning through lecture, demonstration and practice in our studio located at 1815 Popps Ferry Road, Biloxi.  Following this, an additional 40 hours of service is required to attain the certificate, which can include garden club activity, church floral design, and many other volunteer means to help others enjoy flowers. 
Program Benefits
Being challenged to try something new
Expanding floral design ability
Forming friendships and being with like-minded people
Increasing floral design knowledge
Self-fulfillment
Setting and attaining a worthwhile goal
Spreading the word that flowers are powerful communicators of emotion
Purpose
The purpose of the MFD certificate program is to provide learners with information and skills instruction based upon research and best practices so that they can devise, design, install and maintain floral designs for personal and/or pre-professional use.  MFDs ultimately share their knowledge, ability and love of flowers with the community.
The MFD program's aim is not toward commercial floral design training, however, pre-professional florists and those in the early years of this work will greatly benefit from design theory, science and practical information presented. 
MFDs may identify themselves as having these credentials when they are engaged in volunteer services under the direction of Coastal Floral Design Extension.  Fees may not be accepted for any work or service conducted by an MSU-MFD unless it is reimbursement for consumable products used in demonstrations and workshops or contributions for the promotion and betterment of the MSU-MFD program. 
Frequently Asked Questions
Who can become a MFD?
Anyone 18 years or older who holds a sincere interest in floral design.  The program assumes that participants have little to no floral design experience. 
What do we learn?
Most of the session involve building an understanding and being able to replicate floral design based upon geometric form.  A typical class involves about an hour of lecture followed by a demonstration of the floral design assignment, then hands on practice recreating the demonstrated design.  Projects include how to make a bow, flowers to wear, vase arrangement, hand tied bouquet, centerpieces and tabletop designs.  MFDs will learn about design principles, helping to explain why designs are beautiful; elements of design, the ingredients in an arrangement, and how to increase floral longevity,
Where does training occur?
All classes are held at the MSU Coastal Research and Extension Center, 1815 Popps Ferry Rd., Biloxi, Mississippi.  The center is located just minutes from Interstate 10.
When do classes meet?
Check the registration page for current schedule information.
What is the cost?
The charge for MFD training covers the cost of consumable materials such as flowers, foliage, mechanics and containers as well as durable products including floral tools and publications.  Finished floral designs become the property of the MFD candidate.  This fee does not cover final project material costs. 
What do we need?
All tools, reading materials, flowers and supplies are provided with tuition fee.  Participants are expected to bring tools to every session. 
Payment and Refund Policy
In order to secure tools and books in a timely fashion, fees must be paid in full prior to program start date (spring semester – January; fall semester – August).  This will provide time for hard good fulfillment.  Sometimes, it may not be possible for MFDs to follow through with certification due to special circumstances and we in Extension understand.  Refunds will be made on a case by case basis.  Once perishable materials are procured, it is not possible for us to make a refund.  When tools and books are used, it is not possible to refund them.  MFD candidates are entitled to all materials they have purchased and may make arrangements to retrieve them from Coastal R&E Center if not already in their possession.  If a MFD candidate must drop out and desires to return, they must re-enroll in the program. 
Make Up Policy
The MFD program is face to face and floral materials used in the class are perishable, therefore make up sessions are not possible.
Steps to Membership and Certification:
1.Register for MSU Extension MFD training and pay fees.
2.Complete pre-test.  Score does not factor in any way with success in program.  This only provides Extension staff with a benchmark to measure learning. 
3.Complete 42 hours of basic floral design training including lectures and studio.
4.Complete 40 hours of approved service.
5.Pass post-test with score of 75% or higher.
6.Successfully complete and pass final project.
7.Complete 20 hours training, 12 hours service per year minimum, to retain certification.  (This is our way of staying in touch.)
Service hours can include:
4-H Volunteer training
Assistance with MFD Volunteer personnel records
Assistance with student events and fundraisers
Demonstrations and/or workshops for garden clubs, civic groups, senior facilities
Exhibit design, installation, maintenance and removal at fair/malls/shows
Floral design for community events (symphony, community fundraisers)
Judging floral design competitions
Literature reviews for extension specialist publications
Studio assistance
Use your skills (photography, art, writing, gardening, marketing efforts) to increase floral design awareness and education
Individuals can work together to achieve service hour goals in projects such as:
Development, installation, maintenance and removal of educational exhibits
Planting and maintaining cut-ornamental gardens
Serving as 4-H floral design project leaders
Teaching 4-H floral design enrichment units in local schools
For more information about this program, contact Dr. Jim DelPrince at j.delprince@msstate.edu or (228) 546-1011.
MSU Extension will provide reasonable accommodations to persons with disabilities or special needs.  Please contact Dr. Jim DelPrince at (228) 546-1011 or j.delprince@msstate.edu prior to a program or event to request reasonable accommodation.