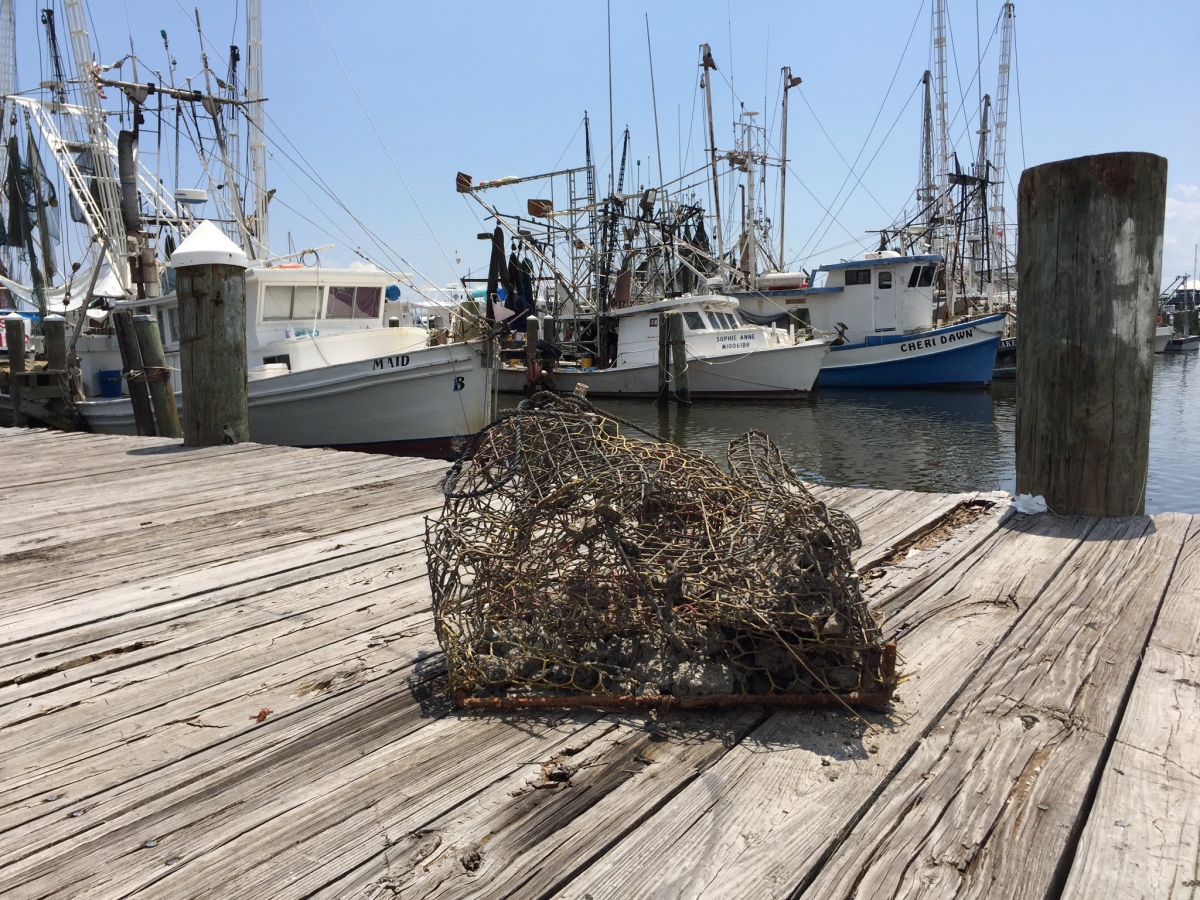 Many crab traps are lost to sea each year for a number of reasons. Boats run over lines, detaching buoys from traps; high tides and storm events wash traps away; and lines may be intentionally cut by vandals or negligent owners. These traps that have been abandoned or lost are termed 'derelict traps'. Derelict traps pose a number of economic, navigational, and environmental hazards, but are difficult to remove from the environment. The Derelict Trap Reward Program is led by Mississippi State University Extension Service, Mississippi Commercial Fisheries United (MSCFU), Mississippi Coalition for Vietnamese-American Fisher Folks & Families (MSCVAFF), and the NOAA Marine Debris Program to encourage proper disposal year-round of derelict crab traps. Shrimpers that participate in the program can dispose of derelict traps that they encounter while shrimping in exchange for a reward. The goal of this program is to create a healthier, safer, and more profitable Mississippi Sound.
Who can participate in this program?
Anyone with a current license to shrimp in Mississippi.
How can I participate?
Bring your shrimping license to the most convenient sign-up location:
A)  MSU Coastal Research and Extension Center
  1815 Popp's Ferry Road
  Biloxi, MS 39532
B)   MSU Extension – Hancock County Office
  856 Hwy 90, Suite B
  Bay St. Louis, MS 39520
C)  MSU Extension - Jackson County Office
  4111 Amonett Street, Suite E
  Pascagoula, MS 39567
D)  Mississippi Commercial Fisheries United
  6421 Beatline Rd
  Long Beach, MS 39560
E)  Mississippi Coalition of Vietnamese-
  American Fisher Folks and Families
  1636 Popp's Ferry Rd., Suite 223
  Biloxi, MS 39532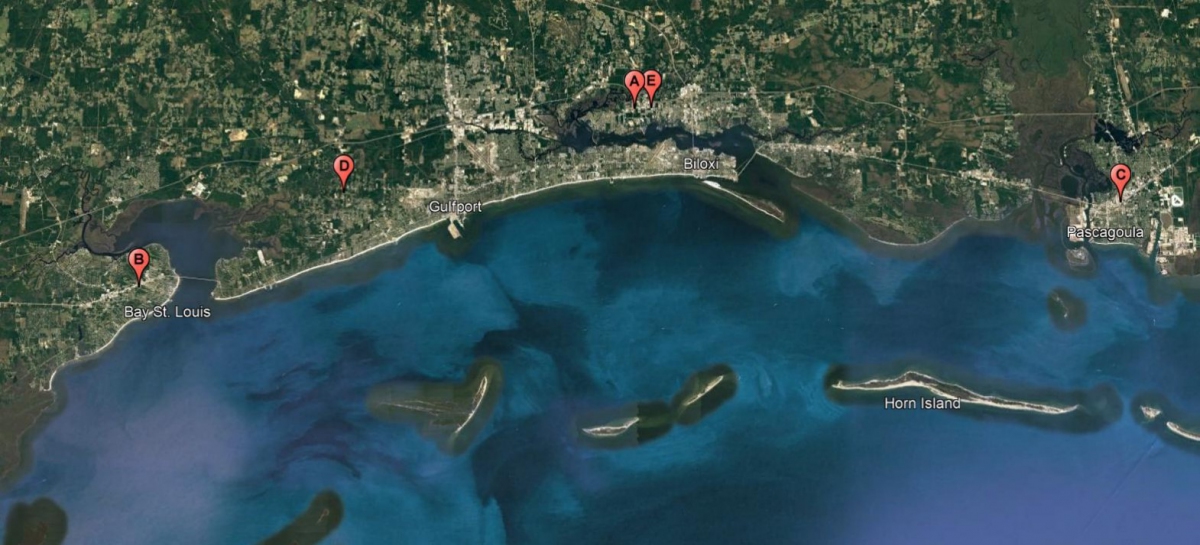 When you register, you will receive a set of metal tags with your participant ID and several data cards. Each time you turn in traps, attach a tag to each trap and submit a data card indicating the number of traps you disposed of and where you encountered them. We will track how many traps you turn in and mail you a reward check.
Where do I dispose of the derelict traps I find?
There are 4 disposal locations along the Gulf Coast
| | |
| --- | --- |
| 1) St. Michael's Dock Fuel & Ice | 2. Ocean Springs Small Craft Harbor |
| 3. Pass Christian Harbor | 4. Bayou Caddy Harbor |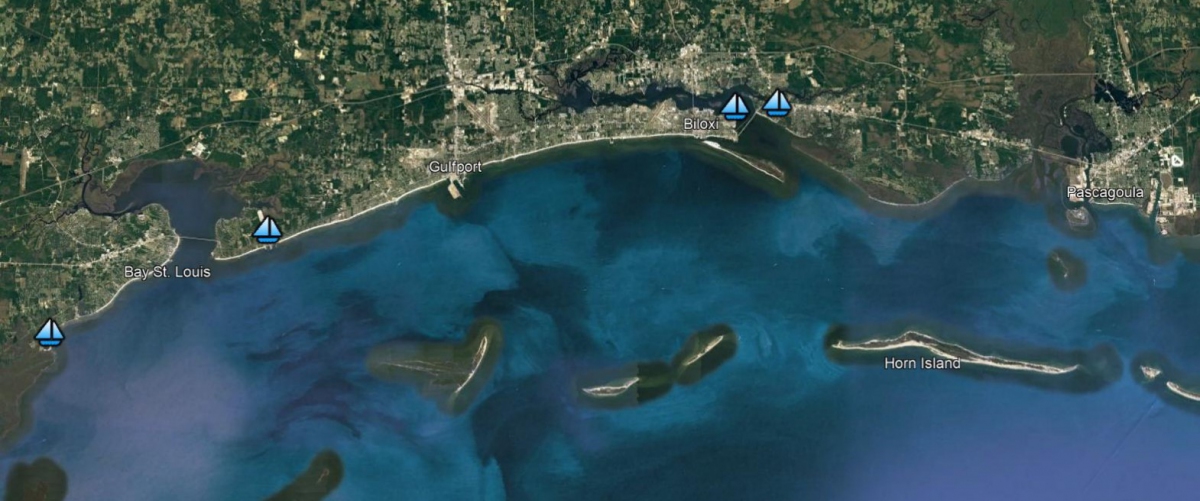 This program started January 1, 2019 and will run for two years. During that time, we will be able to collect data on the abundance and distribution of derelict traps in the Mississippi Sound. As of September 26, 2019, shrimpers have collected 800 traps. The map below shows where traps have been collected from.