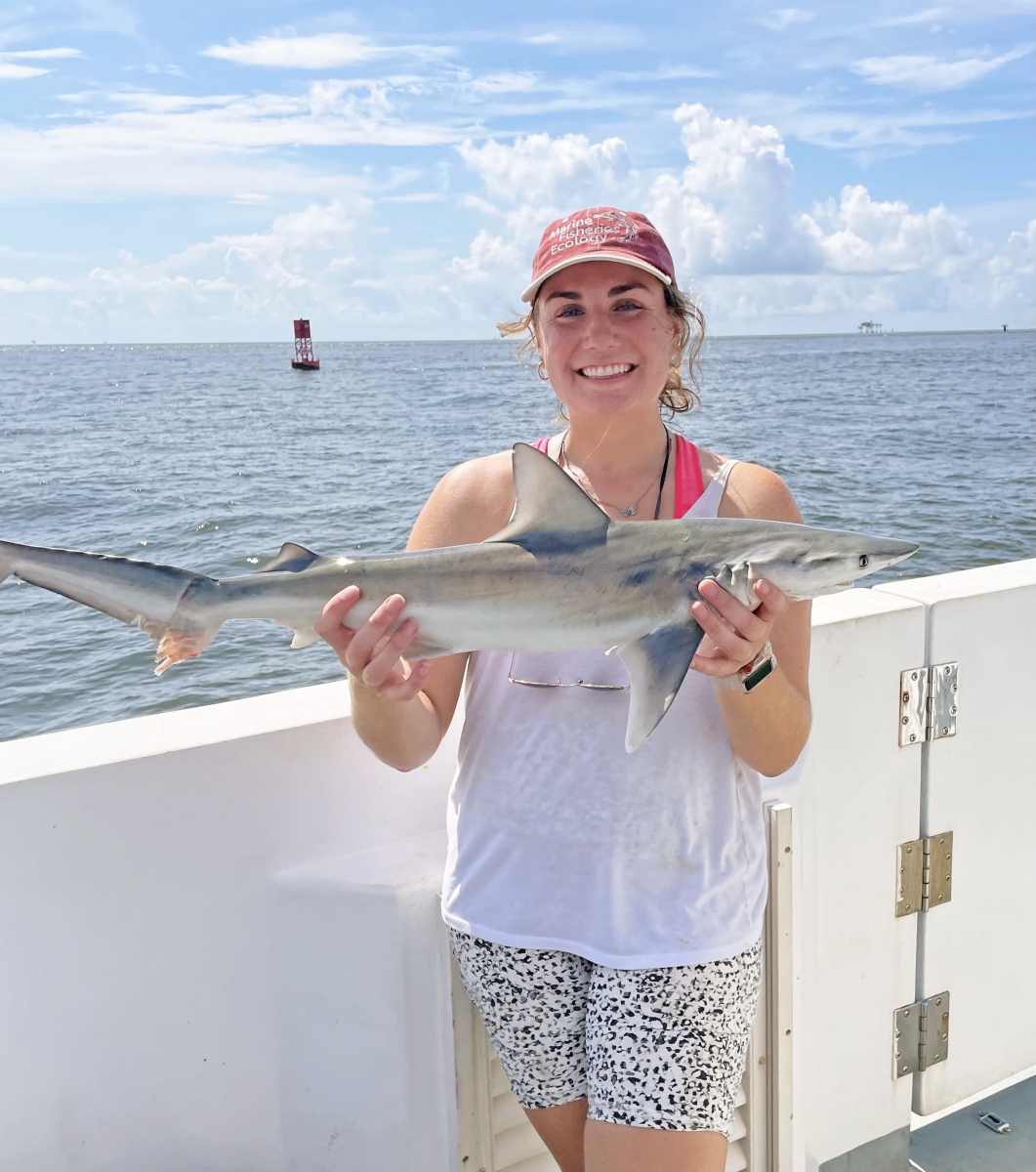 Hello! I am an Extension Program Associate with Mississippi State University. Although I was born and raised around the mountains of East Tennessee, I've wanted to work in marine science since elementary school. Spending time on the Carolina beaches first sparked my curiosity about marine life, and led me to continue exploring this fascination through my education.
I pursued my undergraduate degree at University of California, San Diego where I had the opportunity to delve into a wide variety of biological topics and learn science communication methodology. I worked as an assistant in the Scripps Marine Vertebrate Collection during this time, where my love of fish, and especially sharks, grew and I was exposed to the basics of ichthyology. I also had the opportunity to conduct my own research during a semester with Sea Education Association, allowing me to gain experience with a multitude of field techniques. In this study, I investigated Sargassum distribution and abundance in the North Atlantic using genetic tools on board a sailing research vessel. I graduated with a B.S. in Marine Biology and minor in Environmental Studies in 2019.
Following my undergraduate studies, I took on a role as a tropical aquaculture laboratory assistant at Scripps Institution of Oceanography. My primary duties included maintaining and caring for amphioxus colonies and algal cultures, as well as training undergraduate students.
In 2021, I had the privilege of joining the Marine Fisheries Ecology Program at MSU's Coastal Research and Extension Center. Here, I contribute to various Extension projects and assist with fieldwork including our bottom longline survey in the northern Gulf of Mexico. I'm also enthusiastic about communicating science to the public and am interested in finding creative ways to increase research accessibility. I enjoy bridging these topics by creating Extension-based content and facilitating outreach events centered around marine fisheries and coastal ecology.