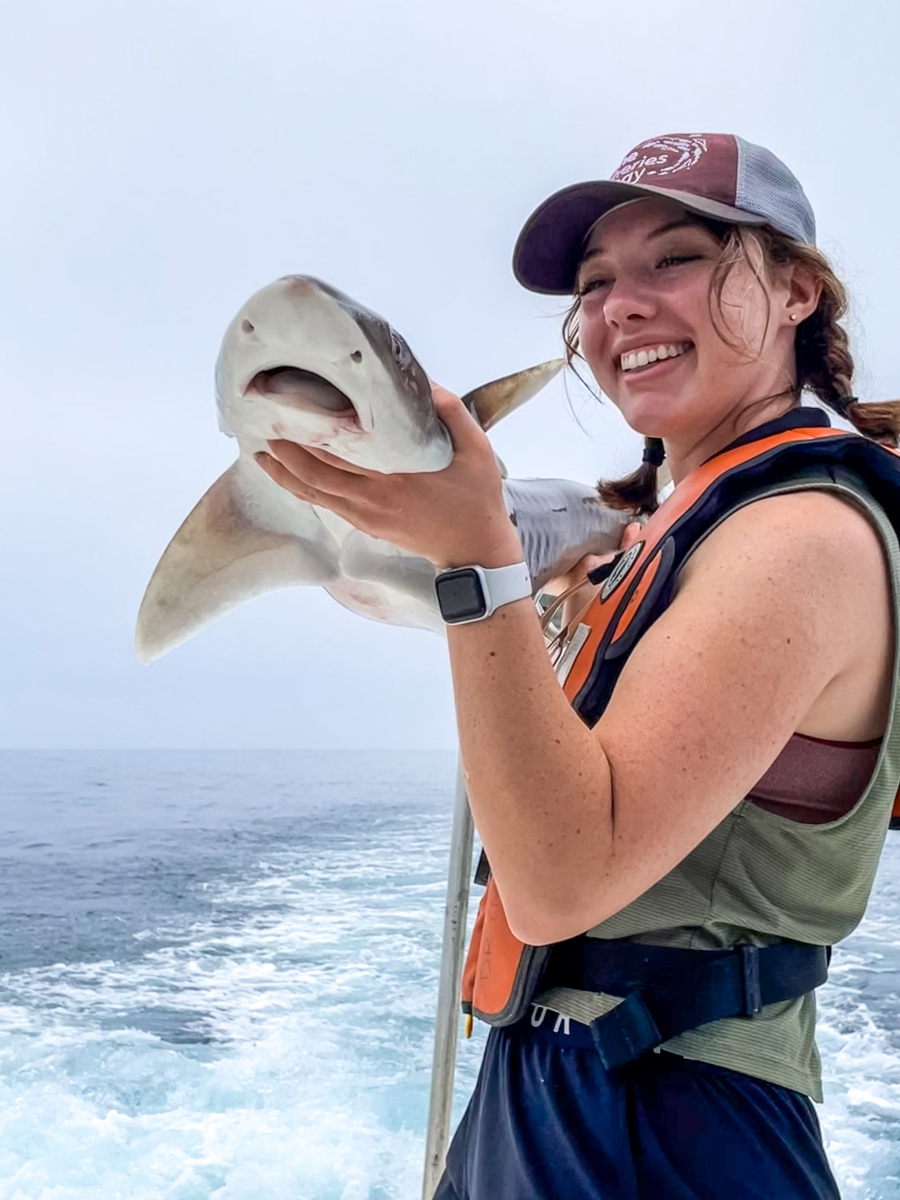 Hi there! I am an Extension Program Associate with Mississippi State University. Originally from Massachusetts, I developed my lifelong fascination with nature growing up exploring the outdoors- from the forests of my backyard to the tidal pools of the coast. Though I hold a deep appreciation for all things wild, I have always been drawn to the water and the creatures that live there. 
I pursued my undergraduate degree at the University of Vermont, where my varied coursework extended from ecology to entomology. However, after my first courses on marine sciences and ichthyology, I realized that I wanted to pursue a career centered around marine ecosystems. Under the direction of Dr. Laura May-Collado, I collaborated on an undergraduate research project focused on humpback whale singing activity and bioacoustics, and presented my work at the World Marine Mammal Conference in 2019. I graduated in 2020 with a degree in Zoology and a minor in Chemistry. 
During my studies, I worked as a research technician for a project using acoustic telemetry to study the movements of lake trout in Lake Champlain. Through this opportunity, I gained hands-on experience with the various types of gear used in fisheries research and learned essential field and laboratory techniques. As an avid angler, I also spent time independently collecting data for this project and contributing to some of the state's recreational fishing programs. 
In 2021, I had the privilege of joining the Marine Fisheries Ecology Program at Mississippi State University. Here, I assist with field work, including our long-term bottom longline survey and classroom field trips. When not in the field, I work to develop Extension publications and outreach materials, and help to facilitate Extension-related projects and events. I enjoy communicating our research to the public and working towards solutions that better the health of our marine ecosystems as well as our current and future enjoyment of what they have to offer.