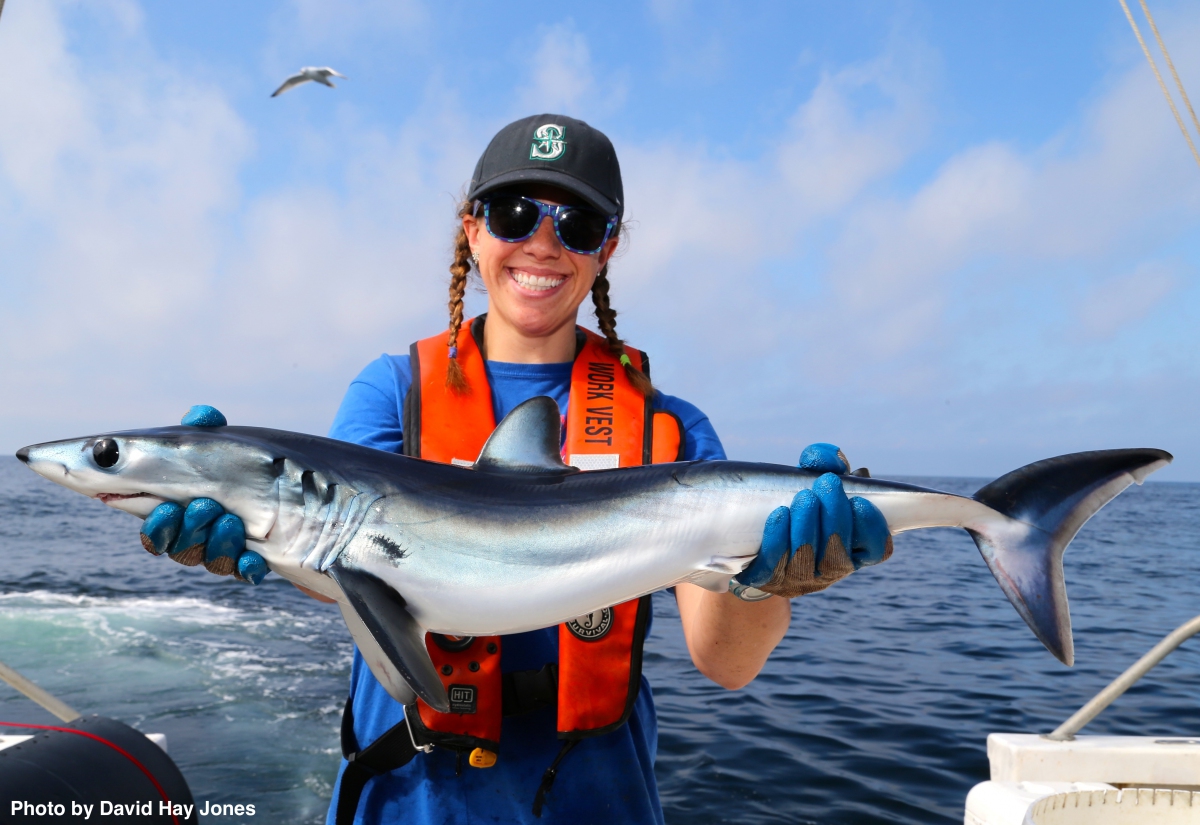 Hi there! Originally from Seattle, WA, I've been living and working on the Gulf Coast for the past three years and thoroughly enjoy working in the biodiverse waters of the Gulf of Mexico. I completed my BS at the University of California, Davis, and am currently a master's student through the University of South Alabama while working in the marine fisheries ecology lab at the MSU Coastal Research and Extension Center.
My current master's work focuses on evaluating the species and functional diversity of predatory species, namely elasmobranchs, across the northern Gulf of Mexico through stable isotope analysis (SIA) of carbon, nitrogen, and sulfur. My project involves extracting blood samples from various sharks, rays, and bony fish species to interpret their dietary habits. As an Extension Program Associate, my primary responsibility is helping run our bottom longline surveys in Alabama and Mississippi waters, as well as assisting in various projects on sharks and bony fish.
I look forward to further exploring these diverse waters and the amazing animals that inhabit them!