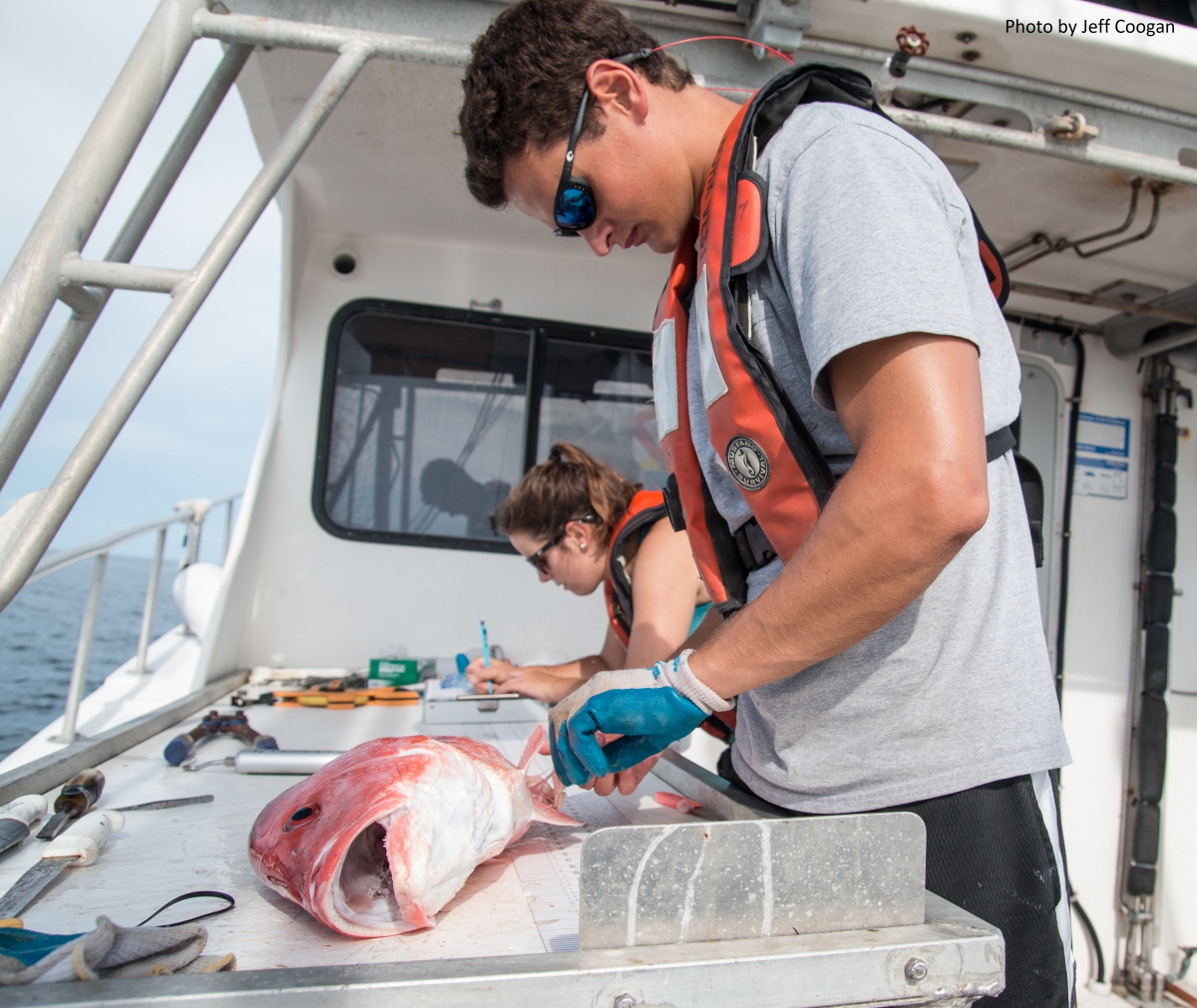 I am an Extension Associate with Mississippi State University and a Marine Fisheries Specialist with Mississippi-Alabama Sea Grant. I was raised on a barrier island in southern New Jersey and spent most of my free time on or in the water. Through those experiences, as well as boy scouts, I grew to love nature.
I pursued my undergraduate degree at the University of Maine, where I majored in Wildlife Ecology. There, I gained my first experience with fisheries and quickly realized I had a passion for this field. After graduating with my bachelor's degree, I spent the next three years working at a shellfish aquaculture facility in New Jersey. Then, I accepted a technician position with the Fisheries Ecology Lab at the Dauphin Island Sea Lab in 2015.
Through this opportunity, I gained experience with a variety of different fisheries sampling techniques and also met my future master's advisor, Dr. Marcus Drymon. In 2018, I left Dauphin Island and began working on my master's degree here at Mississippi State University under the direction of Dr. Drymon. For my master's research, I explored the spatial and trophic ecology of the rays inhabiting Mobile Bay, Alabama.
After graduating with my master's degree in the spring of 2019, I was fortunate to be offered a full-time position working with Dr. Drymon and Mississippi-Alabama Sea Grant at MSU's Coastal Research and Extension Center. Here I assist with our bottom longline surveys, tag tarpon for our tarpon tracking project, examine diet contents of various coastal fish species, and assist with the aging of various fish species. I also communicate science to the public by authoring Extension publications and assisting with various extension and outreach events. My goal is to further the field of fisheries research and to positively influence our commercial and recreational fisheries here in the northern Gulf of Mexico.