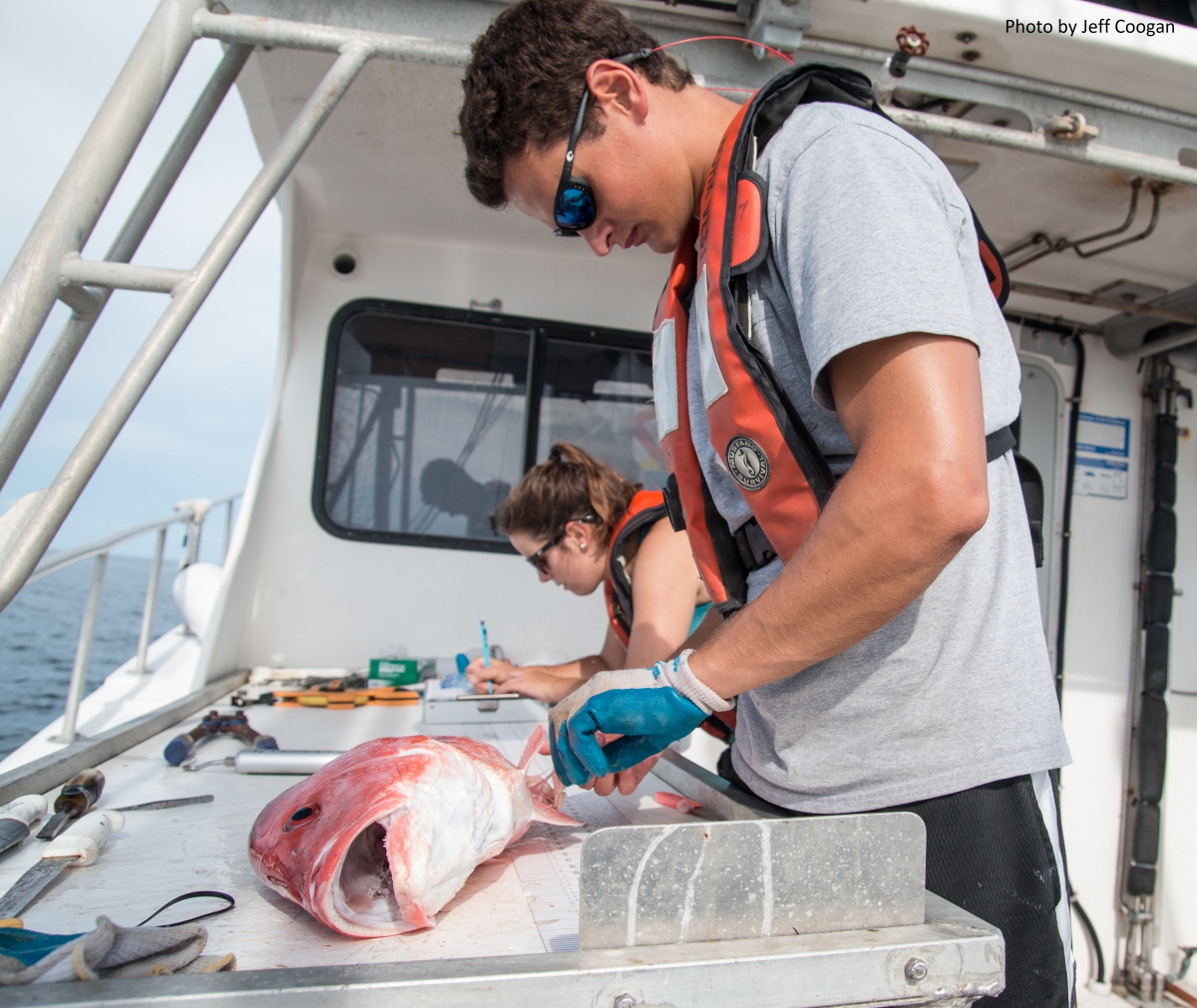 I am a master's student in the Wildlife, Fisheries, and Aquaculture program at Mississippi State University supervised by Dr. J. Marcus Drymon. I am originally from Southern New Jersey and received my bachelor's degree in Wildlife Ecology from the University of Maine, Orono. My previous work experience ranges from shellfish aquaculture in New Jersey to inshore and offshore fisheries work in Alabama.
For my master's research, I will be exploring the spatial and trophic ecology of the rays inhabiting Mobile Bay, Alabama. Rays represent an understudied group of aquatic vertebrates; nearly half of the known species are listed as data deficient according to the IUCN. I will use a series of fishery-independent trawl surveys to examine the potential abiotic and biotic factors that affect the ray assemblage. I will also examine the diet contents of smooth butterfly rays and with the help of genetic tools, further understand potential influences of the rays on their local ecosystems. These results will help us to better predict how these rays will respond to factors such as fisheries by catch and climate change.
I hope to use the skills I gain from my master's program and my experience with the Marine Fisheries Ecology Lab to positively influence our commercial and recreational fisheries.